We're going into the New Year with a grateful look back at 2022. It was a year of growth, beautiful new friendships, and fantastic creative projects. And if you are reading these words, here is our thanks to YOU, fellow Divi Lover! Thank you for coming over to our blog, cheering us on in our goals, and being a member of the wonderful Divi Lover community.
May your 2023 be a year of many successes, beautiful adventures, supportive relationships, and dreams coming true!
Thank you, Divi Stylists and Divi Lovers
The best, most wonderful part of our 2022 were the people. We want to thank the students and Alumni who joined us inside Divi Stylist Academy last year. Their passion, hunger for knowledge and motivation inspired us to reach new heights, and seeing their progress gave us incredible joy and added more meaning to our work.
And more thanks to the wonderful community of Divi Lovers in our Facebook group! It's so amazing to see how many like-minded, ambitious, supportive people have already joined the group and keep helping and inspiring each other every day.
Last but not least, we want to thank all the fantastic Divi users we got in touch with over the last year. We cannot count the number of uplifting conversations, comment exchanges, and inspiring messages we received in 2022. There were many, and we cherish each and every one of them. Thank you, amazing Divi users!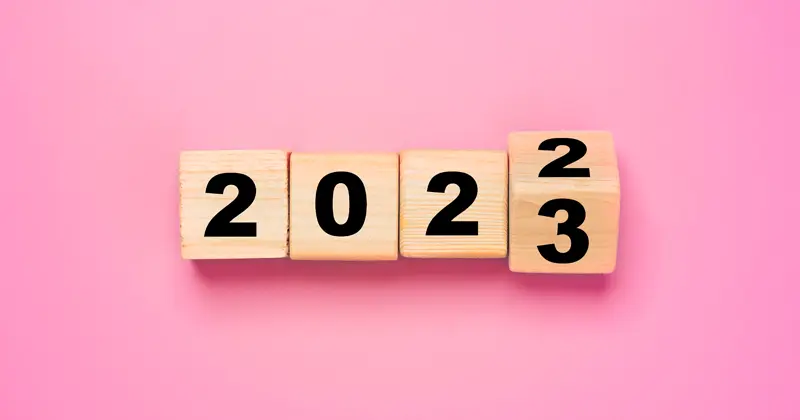 Grateful for a productive year
This was a very creative year here at Divi Lover. We ran two exciting editions of Divi Stylist Academy, launched the Milly Child Theme, updated the Divi Toolbox, and created Canvas, thus launching our new line of All-in-One Layout Kits for Divi. Whew, what a year!
This all wouldn't have been possible without the support of the wonderful Divi community and our loved ones, who deserve the biggest thanks of all!
Many thanks to everyone who cheered us on along the way, who bought Divi Lover products or supported our channel on YouTube. All of this wouldn't make sense without our wonderful community.
Plans for 2023
We have entered this New Year with hope and a firm idea of how we want Divi Lover to develop. For one, we're going to invest a lot of time and resources into enriching our course offer. There will also be some product updates, most importantly for Canvas, and we're hoping to create more Layout Kits. And apart from that… All in good time! This is as specific as we can get, because with so many variables just waiting to derail our plans, we'd rather not promise too much. But know that we're working all the time, mostly behind the scenes, to bring you excellent value in this emerging year!
Have a wonderful 2023!
So this was just a quick summary and a thank you from the Divi Lover team. We've been blessed in so many ways over the last year, and even in difficulties, we found wonderful support and help that allowed us to keep going. And so we will leave you with this final wish: may you be surrounded by wonderful people who will step in when you need them and cheer on you every day!
HAPPY NEW YEAR, DIVI FAM!