Divi theme tips & tricks
Usefull code snippets, tutorials and Divi tweaks.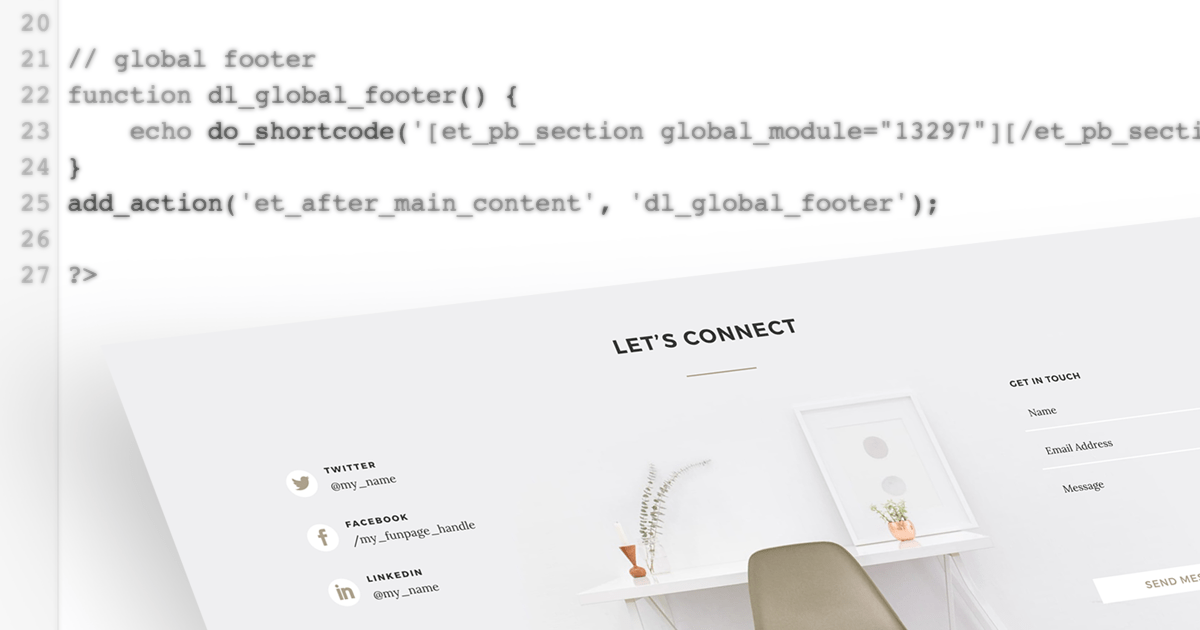 Oftentimes, when using the Divi theme, we find ourselves with the need to build our website footer using the Divi Builder rather than standard WordPress widgets. At first, you try playing with the global sections – you place your global section on each page and post...