Milly became available at the start of September and has already reaped some excellent reviews. We're excited to introduce the Milly Child Theme on the Divi Lover blog!
What is Milly?
Milly, our newest Divi child theme, is the perfect way to kickstart a professional website that is aimed at success. It's perfect for digital entrepreneurs who want to display their products or services in a professional, attractive way. 
In essence, Milly is a multipurpose premium child theme, meaning it will work exquisitely for many various industries. Online coaches, marketing agencies, artists selling their work, online shops… Milly will be perfect for these and many other types of businesses.
The Milly Child Theme: feature highlights
Milly's versatility and flawless design are two important factors making it a success-oriented Divi child theme. And a number of other features contribute to this characteristic. For one, Milly is a robust theme, containing over 30 pre-styled pages to really let you choose the perfect ones for your needs. It has three different homepages, each dedicated to a different type of business, and of course, everything inside Milly can be customized in the Divi Builder. But that's not all.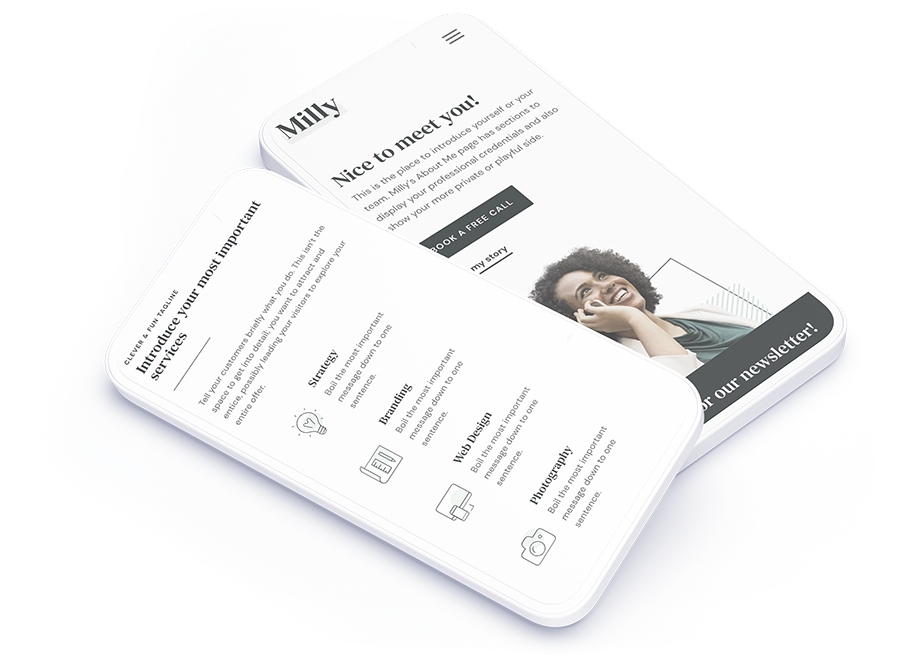 100% pixel-perfect
Mobile responsiveness is the key feature nowadays. With Milly, you can be certain everything will look perfect on every device. A large portion of Divi Lover's design process is devoted to making sure every tiniest detail works perfectly on mobile, so you can rest assured your website visitors will have a great experience, no matter their screen size.
Built-in marketing
We went above and beyond with Milly. Not only do you get a beautiful, versatile theme – there are also three complete marketing kits included. If you want to grow your audience or client base, you can use one of them, for example, the list-building kit, to set up a simple funnel. Each kit comes with custom pages containing written prompts, which make it easy to fill them with convincing content.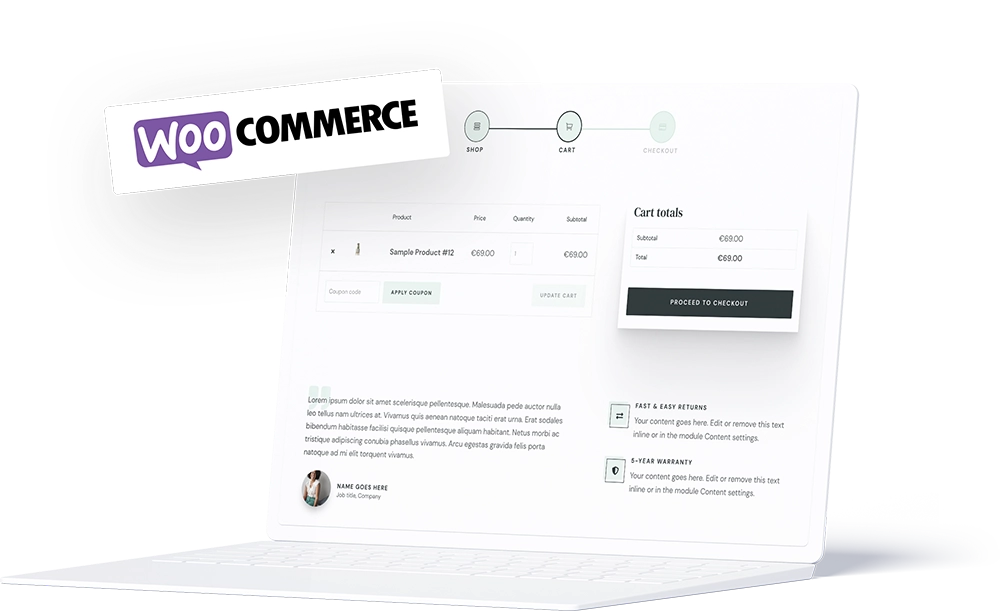 WooCommerce-ready
Milly has everything set up for an elegant, functioning online shop. Complete with custom icons, customer account pages, shop banners, and a homepage dedicated to an online shop, Milly is the perfect choice if you want to sell products online.
Integrated Popups
Milly makes it easy to create fantastic popups. Any Divi section can be quickly turned into a popup, which means you can design your own popups easily – or use the pre-designed ones included with the child theme.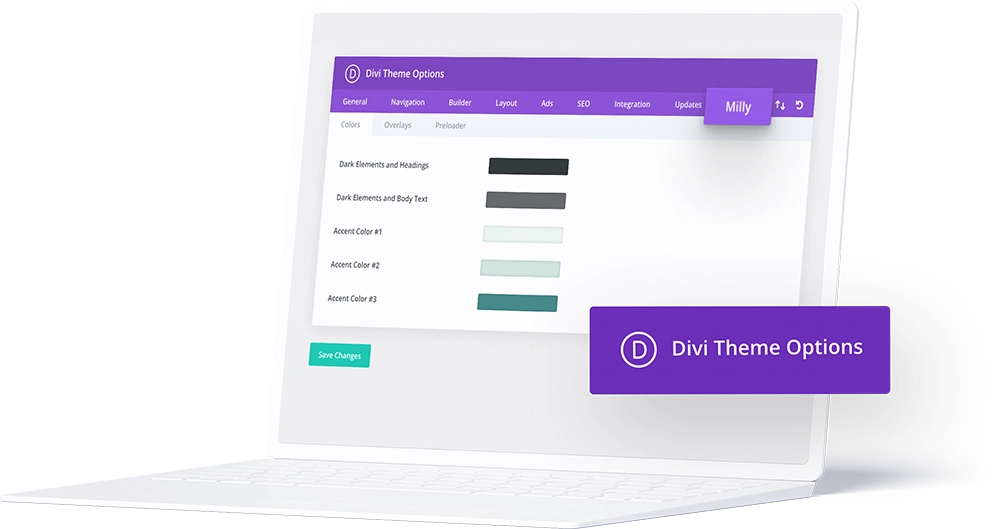 One-click color transformation
You can do a lot of global changes with Divi, but it requires a certain setup and time investment at the start of a project. Milly will save you that time. It comes with a custom global color change feature, which gives you full control over all significant colors used in the theme so you can transform the entire look in minutes.
Beautiful Header Menu
Whether on desktop or mobile, the Milly menu is flawless and perfectly prepared to handle even robust sites with dozens of pages, all thanks to neat submenus. With the option to add shop icons and a CTA, the Milly menu is perfectly prepared to turn website visitors into customers.
Video walkthrough
Would you like to see Milly in action? You can check out the demo page, which will show you all of these features, as well as Milly's flawless design, in action. And if you'd like to see how easy and rewarding it is to work with Milly, check out Ania's video walkthrough!
Final thoughts
Are you one of those happy Divi Lovers who already have Milly? Or maybe you have just found out about this new Divi child theme? Tell us what you think and share your favorite Milly feature in the comments!