Our new About Me page layout is here! It's a sleek, minimalist design with a quiet background and striking flashes of vibrant colors. Its elegance conveys professionalism, and the electrifying explosions of hue draw your visitors' attention to all the right places. It's a perfect layout for web design freelancers, and all other freelancers who want to showcase their work and skills in a compelling way.
Requirements: The About Me Page Divi layout requires that you have the Divi parent theme for WordPress installed (version 3.1 and up). It is not included with this product.

Oh, and did we mention the layout is FREE for our subscribers?
Free Resources for Divi Lovers
Join our newsletter to get the good stuff!
We'll provide you with updates on new tutorials, webdesign assets and special offers. Get top quality Divi goodies straight into your inbox! Read our Privacy Policy to learn how we manage and protect your submitted information.
Sign up to download
Get access to this layout and all the free resources made exclusively for our subscribers!
Already subscribed?
Fill the signup form and if you're on the list it'll get you straight to the download page!
An About Me page needs a few elements to be convincing and win you new customers. This layout has them all!
Eye-catching introduction
Tell your visitors who you are. Let them see your face. It's an important and effective strategy of personal branding.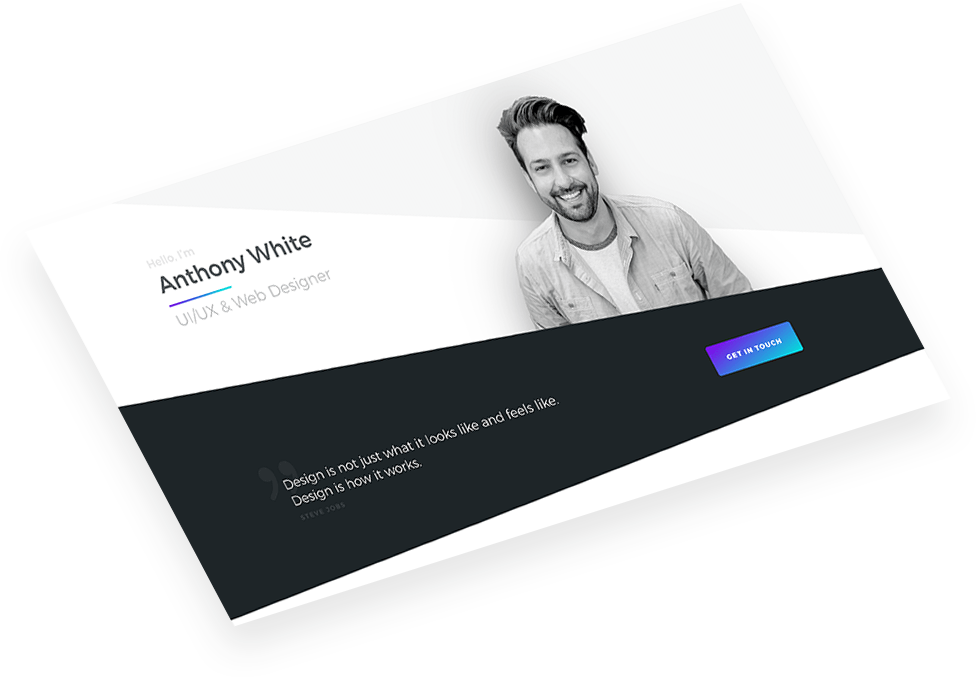 Key services
Tell them, what you can do. Let them know, what services you're offering.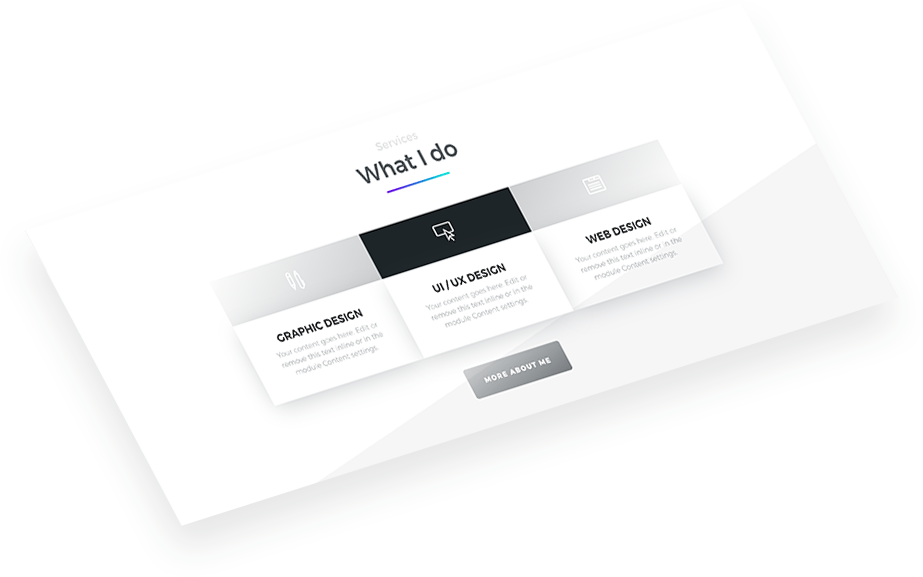 Sample projects
It's a snippet from your portfolio, showcasing your best projects. A must-have for all successful freelancers!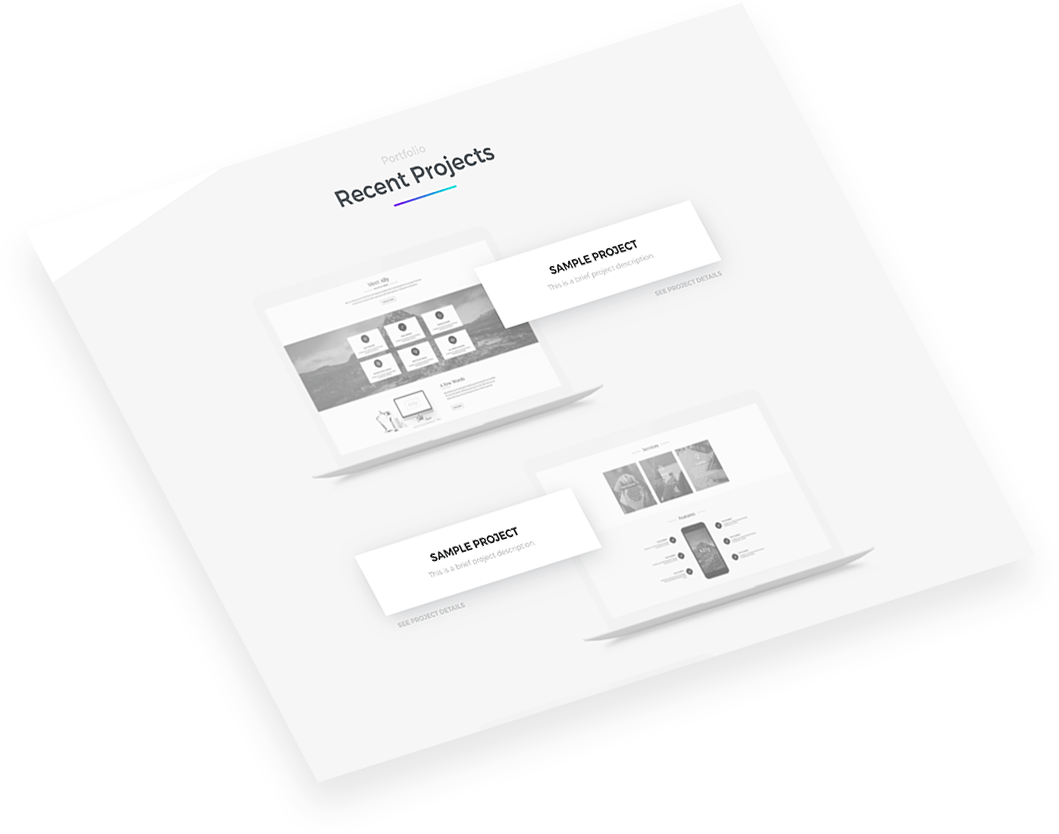 Social proof: Testimonials
Your visitors should see that you've made your previous clients happy. Positive testimonials prove your professionalism and skills.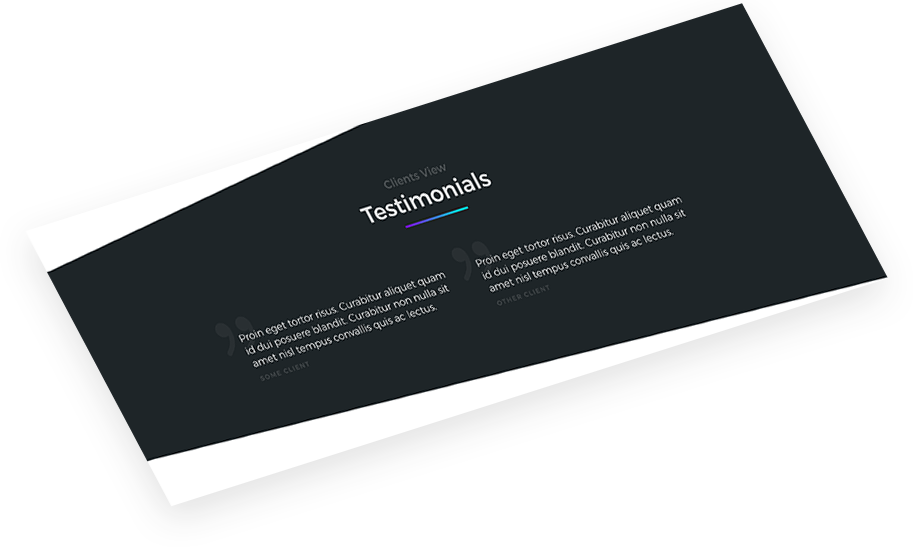 Personal note about you
Tell them who you are in more detail. Let them see you not only as a professional but also as a person. It makes you more approachable.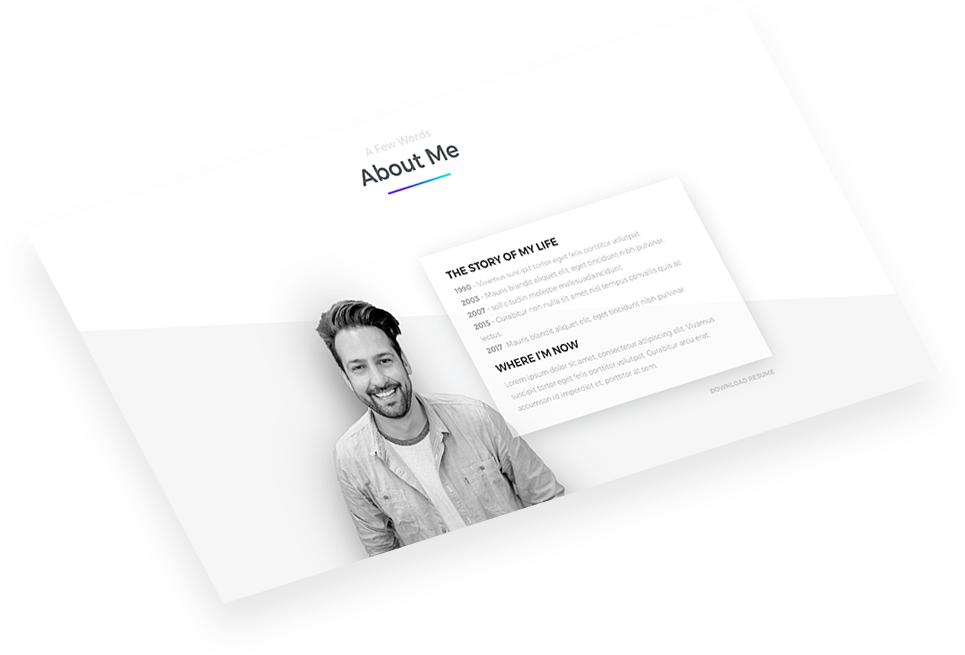 Contact information which is easy to access
Don't force your customers to search for your contact details! Make them visible, highlight them, and help your customers reach you.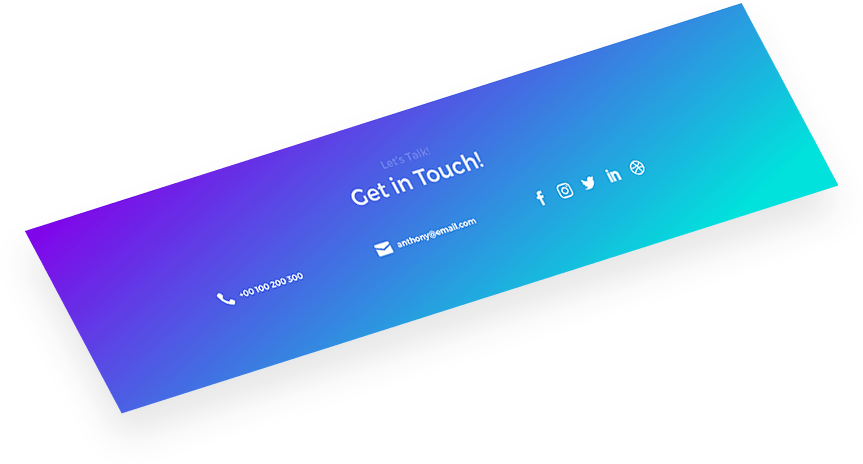 Final thoughts
Don't forget to take a look at the layout demo! We've worked hard to make this layout for you and we hope very much that you'll enjoy it. Heads up for our future Divi freebies and tutorials: sign up to our newsletter so you won't miss them! If you're our subscriber feel free to download the JSON file!
We appreciate your feedback, so let us know in the comments what you think!