The Best Testimonial Plugin for Divi
Testimonials are effective in converting your website visitors into valuable customers. This Divi plugin makes it easy to add the testimonials in a sliding or grid form.
All prices exclude VAT/Tax. Global customers are exempt. For EU customers, VAT will be added at checkout or enter a valid VAT number if you have one.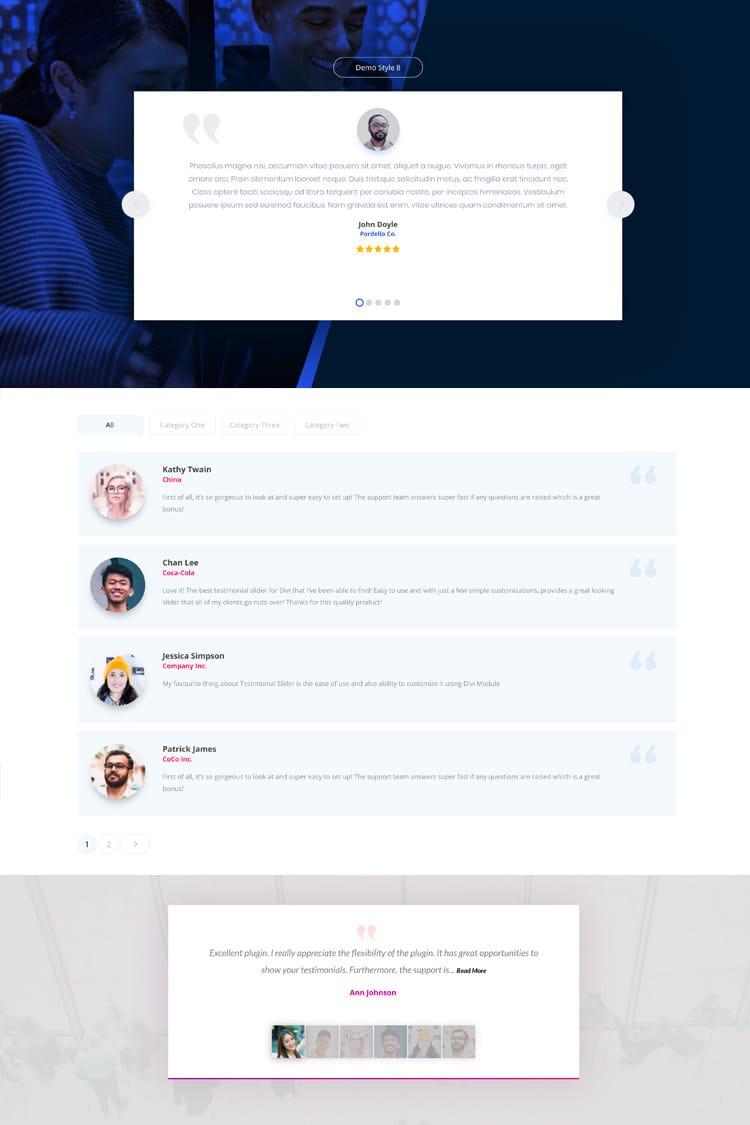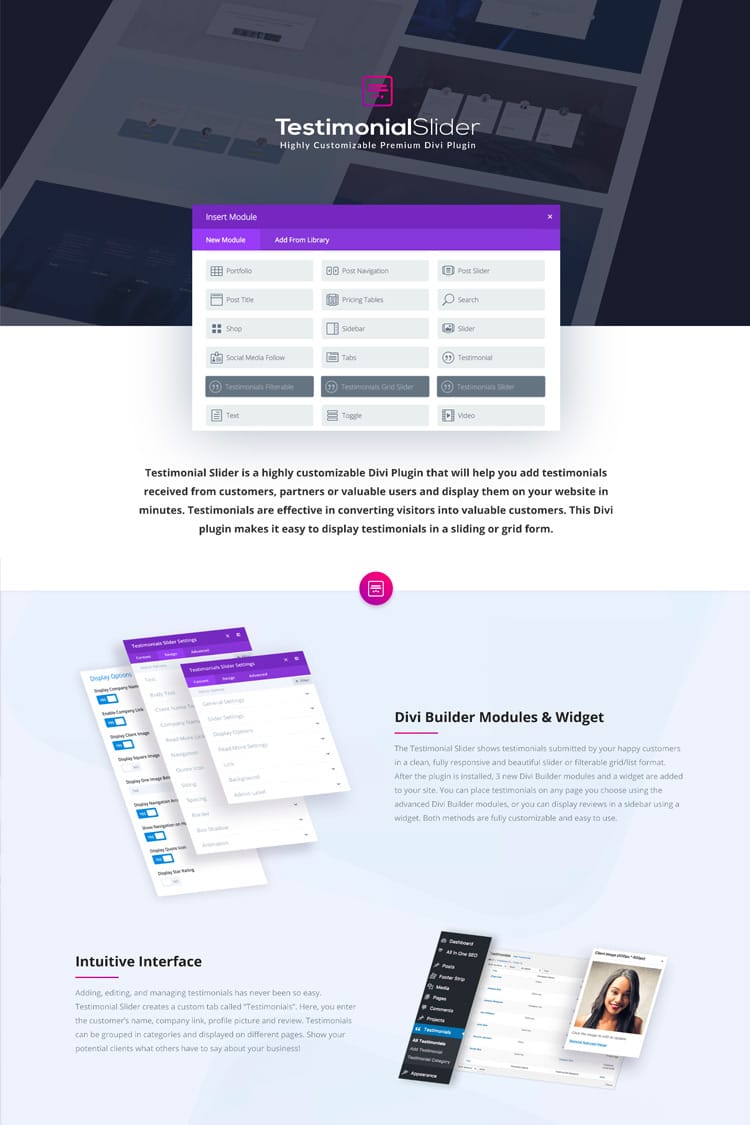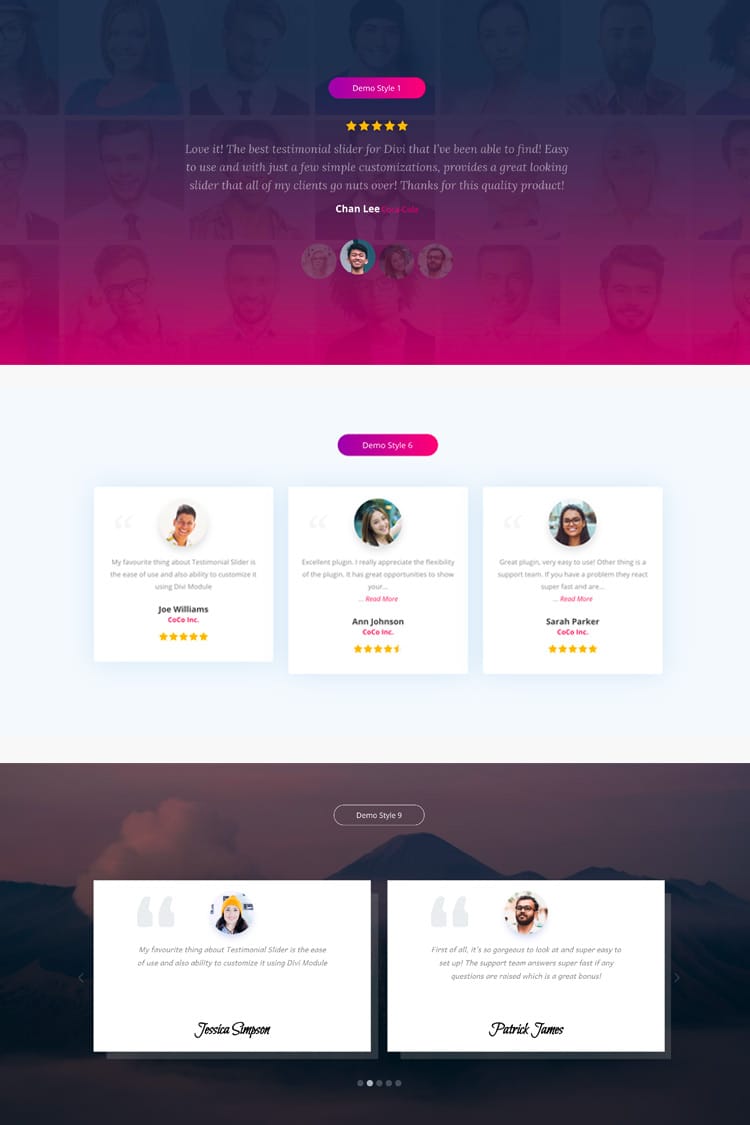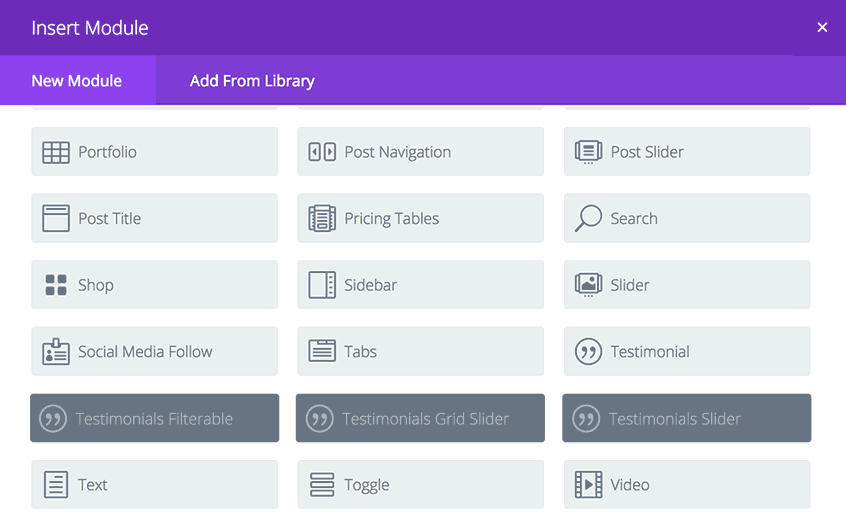 Highly Customizable Divi Testimonial Plugin
Testimonial Slider is a highly customizable Divi Plugin that will help you add testimonials received from customers, partners or valuable users and display them on your website in minutes.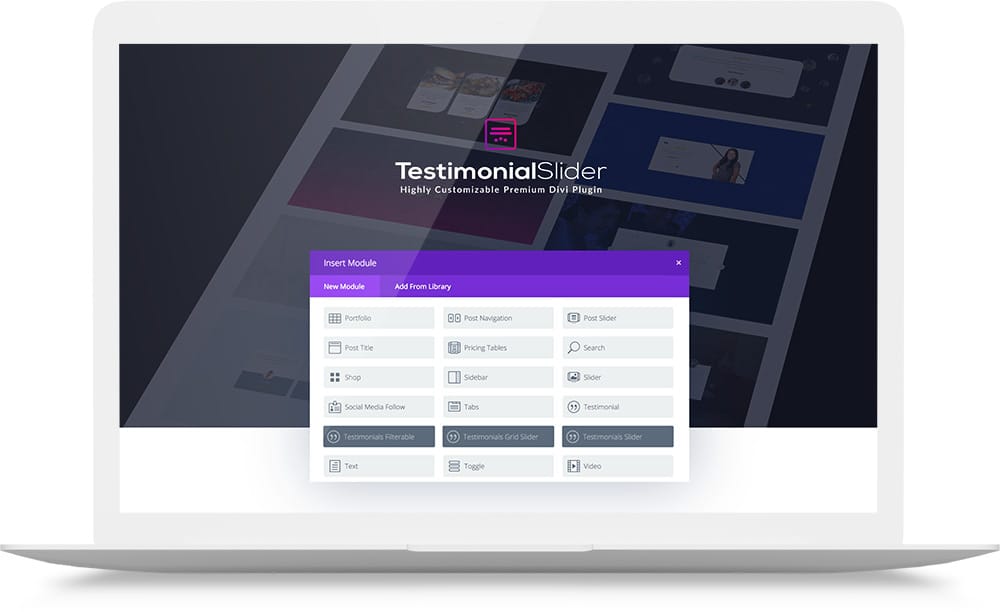 See it in action!
Go ahead and visit the demo page and see awesome examples of testimonial design styles you can achieve easily with this plugin!
Divi Builder Modules & Widget
The Testimonial Slider shows testimonials submitted by your happy customers in a clean, fully responsive and beautiful slider or filterable grid/list format. After the plugin is installed, 3 new Divi Builder modules and widget is added to your site. You can place testimonials on any page you want using the advanced Divi Builder modules, or you can display reviews in a sidebar using a widget. Both methods are fully customizable and easy to use.
Intuitive Interface
Adding, editing and managing testimonials has never been so easy. Testimonial Slider creates a custom tab called "Testimonials". Here, you enter the customer's name, company link, profile picture and review. Testimonials can be grouped in categories and displayed on different pages. Show your potential clients what others have to say about your business!
Easy Customzation
Testimonial Slider modules and widget provides an unlimited customization options. Apply new styles to your testimonials section with ease. You can edit fonts, colours, change background colour and more. Advanced users can even add custom styles in the Custom CSS tab! Build beautiful testimonials sections with minimal effort!
Product Reviews
Be the first to write a review!
Only logged in customers who have purchased this product may leave a review.
Ready to get started?
Make Your Website More Attractive Today
Enjoy displaying your testimonials with unlimited styles. Convert your website visitors into customers today!
Requirements
Before you purchase
This plugin requires that you have the Divi theme for WordPress installed. It is not included with this product. Make sure your hosting configuration is compatible.
First Steps
Questions about the product
For instructions on how to install and use the plugin please visit the documentation page. For information about our shop, please read the FAQ page.
Support & Updates
Customer satisfaction
With a one-time payment you get lifetime access to product updates. Support is provided for 6 months from the date of purchase.